SEE US ON OUR SUMMER TOUR 2017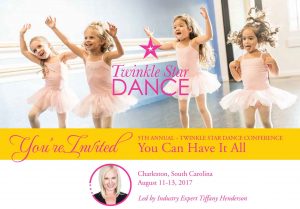 August 11-13 Charlston, SC. Twinkle Star Dance Conference    Dance Educators be sure to visit our booth and Christine's lively classes on "Age Appropriate Stage Makeup",  "Educators Public Best", "Little Mermaid Makeup", and don't miss the fashion show with ages 3-6 featuring Mode Dion's "My First Recital" makeup kit and a wonderful performance with models in Mode Dion Cosmetics.                                                                                                                                
August 25-27   Chicago, IL, Double Tree, Revolution Dance Teacher Conference.    Mode Dion Cosmetics is proud to have partnered with Revolution Dancewear featuring their new "My First Recital Kit".   Visit our booth to see all of our wonderful stage products, visit Christine in her "Stage Beauty" Makeup Workshop as well as check out the latest Mode Dion Cosmetics model looks in the awesome Costume Fashion Show at the Gala.
Our website is growing DAILY with new tips, articles, videos, products and more!!! Keep in touch and enjoy!   Shop NOW ORDER HERE!
The best online magazine in the industry, Dance Informa, released a wonderful article about Christine Dion of Mode Dion Cosmetics & Training.  Thank you to the amazing people at Dance Informa!!!!
Check the article out here:
"Beauty expert's book seeks to impart 'skills to empower and achieve' "
Dance Informa has everything a dancer needs to know and it's free!
Welcome To MODE DION!
Christine Dion: When I wrote this article for "Dance Spirit" Magazine we never expected it to become an industry standard.
While I am honored by this result… rest assured I have not stopped creating, refining, and advancing new standards for this incredible industry. I have been in the beauty and talent industry for close to 40 years working  around the globe in dance, print, television and fashion. The performance industry has always been my passion.
With MODE DION  you always get industry leading training, products and technique.
Mode Dion is Beyond Beauty……….It's High Performance!
Discounted Kits for Uniformity
Allergy tested, oil-free, rich pigments that last
Training step by step tutorials and videos
Studio bulk discounts, Custom Workshops and support
LEARN THE KEYS TO SUCCESS Visit our sister site Empower And Achieve
Style, Poise, Confidence, Manners, Popularity and Success is something we all desire.
The goal of Empower & Achieve is to EMPOWER young women with the tools to ACHIEVE the success in life they desire. Empower and Achieve has collected the most up to date information, from the finest minds, leaders and experts in personal development. A destination where everyone has a chance to unlock their potential and find personal success.
There is only one chance to make a positive first impression.
Christine Dion's Book "RISING STAR Skills To Empower & Achieve" is the ultimate guide for a Performer to achieve Professional Poise, Style, Confidence and Manners for the public eye!