Headshot Makeup Tips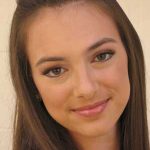 Whether your doing your own makeup for head shots, looking for a head shot makeup artist or just want a head shot makeup tutorial these tips will help you look your best on camera.  Knowing the right colors and application for photography will keep you looking your best.  Follow the techniques of natural light make-up staying with versatile colors in neutral earth tones. Be sure to click on the highlighted products to view.
Here are a few guidelines to add for a polished, photo ready face:
1. Define, arch, and extend brows to look natural. Mode Dion Brow Pencils have a liner and a brush for shaping.
2. Use a matte eye shadow in brown and peach or beige tones like the colors found in our Pro Pallet 5 Color Eye shadow Compact. Line eyes lightly especially under lower lashes where too much liner can look over done. It best to use brown to line unless skin tone is deep. Use a white-eye pencil just above lower lash lid to open eyes.
3. If you would like a slight lift to your eyes add a very light dusting of shimmer powder at the inner eye corner, center of lid and brow arch. This really opens eyes. Mode Dion Shimmer Pots work perfect for this.
4. Mascara should be applied to look natural and brushed to create the effect of real lashes. False lashes can be used as long as they are a natural length and thickness. To create more of a natural look, cut off a fourth of the false lash and apply the small cutting at the outer eye corner to help lift eyes out and still look fresh. Always finish with mascara to weave your natural lashes into the false ones. Check for clumps.
5. Keep foundation in golden tones, use concealer to cover under-eye dark circles, below nose nostrils to lift away shadows, and to cover any uneven skin tones or flaws. This is one of the few special occasions concealer can be used on the face as a cover up. MODE DION 5 Color Pro Concealer Pallet is photo perfect. Powder well to set make-up and avoid shine staying away from the Mineral Powders as they cast a reflection on camera. It can help create dimension to the face by applying a powder one shade lighter down the center of the forehead, bridge of nose to the tip of the chin and high onto the cheekbones to lift.
6. Use a pink/beige lip liner like our Natural Lip Liner for a soft lip look, then brush on a  lipstick shade close to the same color as your lips natural flush.  Avoid brown, red, plum or shimmer colors. Keep the lips in shades of pink, rose or peach to brighten the face. Lip lines should be undetectable. Gloss looks great and adds fullness, as do lipsticks with a soft shimmer that highlight just the center of the lower and upper lip. Be sure to blend well.
7. Flush cheek rounds and sides of temples in a pink neutral shade like our Hush Cheek. Define features at sides of nose, cheekbones and jaw line with a pink/brown cheek color like  Mode Dion's Cheek Contour in Whisper Nude
8. Hair should be styled away from face. Watch for loose strands and hair that distracts from your face.
Men/Boys
A natural look is very important.  Focus on a well-groomed look not made-up.  Shape and define brows.  Even out skin and get rid of dark under eyes with concealer then set with face powder.  Define features lightly with face contour cheek color shade.